((Completed))
Name: Skausmas Mirtis
Age: 35
Planet of Birth: Bothawui
Family: His family has passed from the world (Mirtis) His wife is a zombie
Codename: Pain
Race: Bothan
Gender:Male
Outlook:
http://jediknight3.filefront.com/file/Zombies;46929
for the minions and
http://jediknight3.filefront.com/file/Bothan_Jedi;19363
for the skin and
http://jediknight3.filefront.com/file/Silver_Dragon;49905
for the lab coat/armored skin
If its Merc add the Class in here!!!<------
Following class: Force Focused Zombie Experimenter
History:
Childhood
Vyn was born into the Mirtis family, a small family of rich nobles, on Bothawui. His life was easy at first and as a small child he discovered he had a knack for levitation. His parents noticed almost immediatley and realized it was the force. They made their child promise to never do it in public so that the Jedi could not take their child away. In private, he messed with his levitation and telekenetic powers: spinning marbles, making toys move on their own, and even floating for short amounts of time.
When he started growing even more he began to play with puppets. As a child he had always wanted things his way and no one elses and the puppets would do exactly what he made them. When he had a fit: he would go into his room and play with puppets. When he was happy, he would do the same. He craved control as a young child and who can blame him all children want control.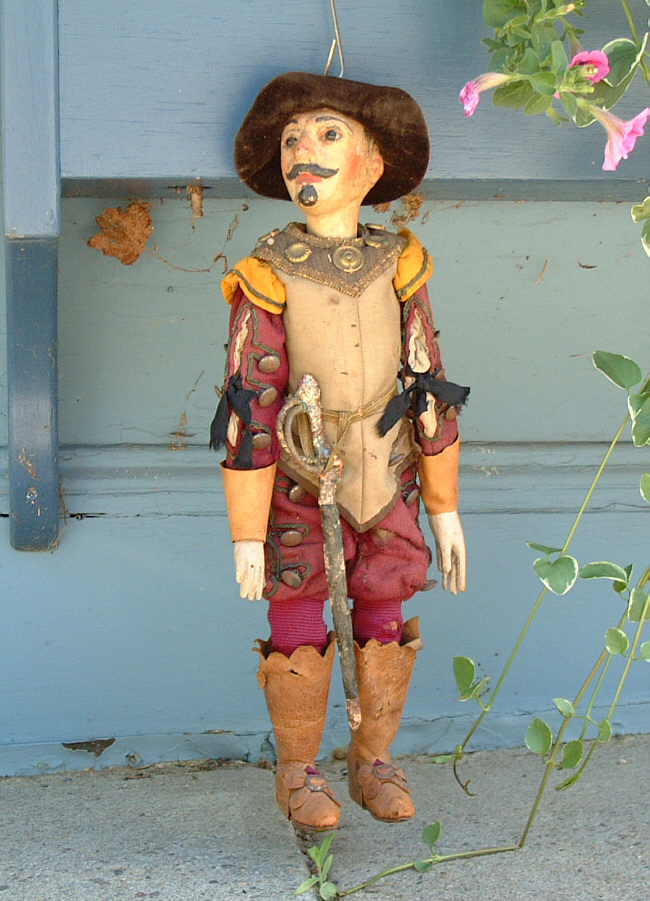 Becoming a Man
When he finally came of age 18 his father brought him to his business, the Republic Banking and Checking Business. Vyn immediatley became a Teller at the bank and began earning money for himself. He no longer had to beg money out of his parents. Unfortunatley, a few days later when Vyn was at work the house caught on fire and both of his parents died...
Although Vyn had inherited a lot of the family fortune he was filled with grief. He drowned himself in alcohol and took time off from work to try and combat his grief. He visited the Kyvok Cantina constantly during those few days and that was when he met: Allya. He had been drinking a Corellian Ale when a female bothan walked up.
"I heard about your parents," the beautiful bothan said, "I'm sorry and I've always thought you were handsome."
Surprised that the bothan he had a crush on since the age of five was talking to him he responded,"T.. t.. terrible tragedy." Vyn's whiskers twitched in embarassment.
"We should spend more time together," said Allya and it was a dream come true for Vyn.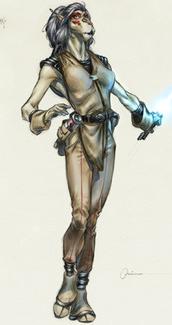 Allya
Allya filled the void for his parents and they started life together. Using some of the money his parents had given him he bought a house and lived comfortably and easily. He worked at his job and by the age of 20 both Allya and Vyn were married. Vyn worked hard to provide for the both of them and everything was fine until the Cantina incident. At the same cantina they had met Allya had gone inside to meet with some of her friends. It was one of their normal outings but someone was waiting for her when she stepped out of her speeder and walked into the alley. Two men grabbed her and pulled her into a closed speeder. A third man who was the driver sped off when the men and their captive were secured. They had kidnapped his wife.
Vyn received a call in the late afternoon. He had been worrying about Allya because she was usually home when he got back from work. When he received the anonymous call he thought to himself, "Who might that be?" He picked up the phone and said, "Mirtis Residence, How can I help you?"
A deep and malicious voice responded, "If you want to ever see your wife again, bring 200,000 credits in a briefcase in two hours to the Cantina where your wife met her friends. If you try any trickery or violence your wife dies."
"A whole year's salary!" he thought to himself and without hesitation said, "In two hours it is."
The Ransom
Throughout his life he had continued to practice the tricks in the force he had learned. He used his telekentic powers to perform stunts but he doubted it could help him here. There were going to be real criminals here and they would hurt Allya if he made any false moves. He was prepared to pay the ransom, and he hoped it would be enough. Vyn arrived at the cantina and noticed two of the goons. One was wearing a black mask and the other a white. The white masked fellow was skinny and had two pistols at his belt and the black masked one was big and muscular with a vibroblade in hand.
"I have the ransom," he said holding out two briefcases, "I will give you one briefcase now and the other when you give me my wife."
"Very well," the white masked fellow responded and Vyn's wife was dragged into view. She didn't appear to be beaten but who could tell in this light. Vyn slid the other briefcase over after his wife was at his side and began untying her bonds. The mercenaries on the other hand had other ideas. The white masked goon drew his pistols and shot both bothans from behind. Vyn had expected it but wasn't prepared for the terrible pain in his left hand. Allya on the other hand wasn't so lucky and the shot had pierced her in the heart, killing her instantly.
The Dark Side
Vyn saw his wife fall to the ground and his mind exploded with anger and hatred. He felt the power of the dark side and he made his desicion. He would have revenge. The two goons were still in sight and noticed that they had failed to kill the bothan. The white masked one turned around but before he could draw his pistol, both men were flying towards Vyn with Vyn's telekentic force pull. Grabbing the dagger he always carried with him, Vyn let the white masked goon crash into the dagger, chest first...
"For Allya!" he screamed into the night as he pulled the dagger free from the lifeless corpse. The other man slammed into the wall struggling to stay concious. He got up slowly holding the vibroblade in front of himself, unsure if he could defeat this foe. Vyn noticed the foe was trembling with fear and with another telekenetic power had his enemy's sword cut his own head off. It was done and now Allya was dead. Picking up both briefcases and his lifeless wife he went back to his speeder and began the long flight back home, crying to himself...
Anything for his Wife
Vyn fell into a depression once more but stayed in his home pondering his new power. He had gone somewhere he had never gone before, into the force. He didn't understand what he had done and he began practicing this newfound power. He found that he could push things away from himself as well as pull them towards him. He also found that he could choose a single object for his telekenetic powers and concentrate on wielding that one thing. This is when he realized he could save his wife. He could bring her back to life with the force!
Vyn retired his banking postition at the age of 25 and with his large sum of savings, family heirlooms, and everything he had received when his parents died began building a lab. After the lab was finished he began experimenting on the body of his wife. He found he could contract the force into her using special metal poles. Unfortunatley, they did not seem to bring her back to life but give Vyn control of a certain part of her body. This is when Vyn realized he could never bring his wife back to life... But he could avenge her memory!
Revenge of Allya
After his realization he did something unthinkable... He put the metal poles all throughout Allya's body. Then he and his new puppet, his wife, went out to find the killer. The masked goon had been being housed in the very cantina they had met. The bartender, feeling sorry for Vyn, told him exactly where the assassin's boss lived. Him and a hooded Allya walked into the lift and the elevator slowly climbed into the building. Allya's eyes were a pale white and many of her organs had been lost. Metal poles were all on the inside of her body and she looked like a sick bothan, but in reality a walking corpse.
They walked up to the room the bartender had notified, Room 344. "Mr Kazal," Vyn called surprisingly calm for how he was feeling at the moment and knocked on the door. Jorge Kazal opened the door and gestured them inside. "How can I help you sir and your lovely lady," he asked while politely kissing her hand. As they walked into the appartment they noticed how wealthy this crime boss was and it was alll to people's expense like his wife...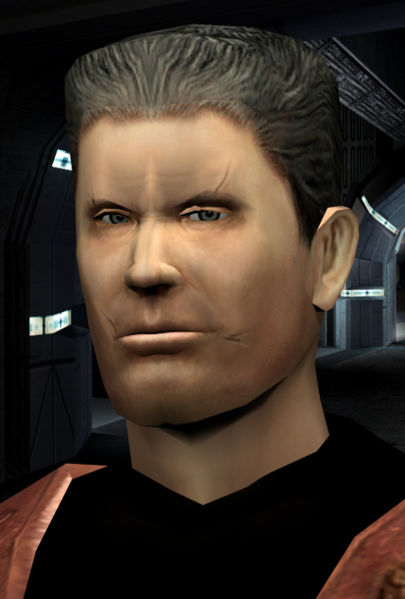 Vyn immediatley launched into action, grabbing the man in the force and suspending him in the air. He held fast, preventing the man from moving any of his body parts. "This would never work on a Jedi," he thought to himsef, "Well, then again, Jedi are good people." "We are here to bring justice for all the people you have killed for money!" said Vyn in an angry voice. He had Allya remove her hood and Jorge's eyes widened with recognition.
"I thought she was dead!" replied a startled Jorge
"We have come for our revenge," the couple said as one. Allya moved from behind Vyn and walked up to the terrified Jorge. She rose both of her hands and fastened them about his neck. "Die now," they said as one very softly. Allya squeezed her hands around his throat crushing his windpipe and killing him instantly. The next day, authorities found Jorge Kaval dead on the floor of his own appartment. They also found evidence to prove he was a criminal. An investigation was launched to find his killer but Vyn and his wife were long gone with all of their equipment, moving to Taris.
Life on Taris
After learning how necescary a dagger was in his battle with the thugs he got himself a vibroblade. He trained in the way of fighting with the sword to defend himself. He always focused more on his telekenetic powers though. Then, he set himself on finding a lightsaber. The most powerful sword in the galaxy would be his and all he had to do was find one. After days of searching he found one on the Taris Black Market. He arranged a meeting deep in the undercity where no witnesses would be around. He had ordered a single bladed lightsaber with a yellow crystal. This lightsaber would cost 2,000,000 credits, a large price but he knew how to fix that...
When the merchant arrived with his two burly bodyguards he was sitting at the table they had arranged for this meeting. When the merchant pulled the lightsaber free to show the bothan, Vyn launched himself into action. First, he pulled the lightsaber into his hand and ignited it. Almost immediatley the bodyguards had their guns out and were firing. Ducking behind the table Vyn sent the table flying into his attackers. The first bodyguard fell over unconcious but the other one dived out of the way. Vyn swiftly cut off the head of the merchant and finished off the first bodyguard. The second bodyguard, an innocent witness, would have to be destroyed. The second bodyguard drew his vibro blade and ran at the bothan screaming. Vyn was prepared for this and easily parried the attacks of the stronger and slower opponent. "I'm sorry you have to die this way," Vyn hissed. Vyn launched himself at his opponent slashing randomly and easily destroyed his slow opponent, severing the vibroblade and his body into several pieces. Vyn dragged the bodies into his speeder and flew away to his lab.
Now, Vyn Mirtis is reborn. He has completed his objectives, he has killed his wife's murderer, acquired a lightsaber, and discovered the dark side of the force. He took a new name for himself: Skausmas. Vyn was a known murderer but Skausmas was a innocent civilian. Vyn was wanted on Taris and Bothawui but Skausmas was held in great respect for his scientific accomplishments. As long as Skausmas contributed good scientific advancements and was never found out, his life would be easy and he could lead whatever way he chose...
Below is a picture of Skausmas in his armor/lab coat (Made out of living tissue and other metals)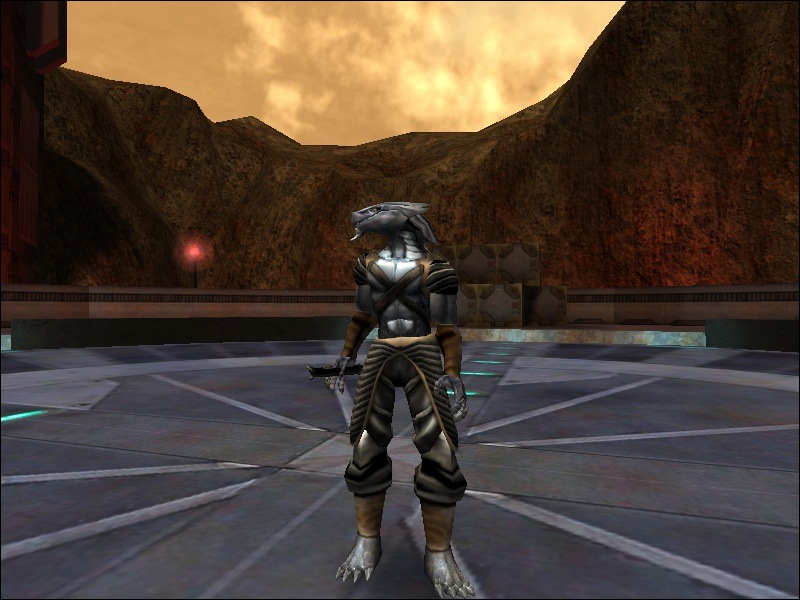 ((Completed))