Name: Rohm Bahne
Age:17
Planet of Birth: Taris
Family: all deceased
Codename: None
Race: Human
Grander: Male
Outlook:
(Rohm in is normal clothing)
Class: Rouge jedi. (not dark jedi)
History: Rohm was born into a loving family. Age the age of three they sent him to the jedi temple on Taris, they took him in and began trainning him at a young age and did so with great success. At the age of five he was being taught to controll his mind and his thoughts. He didnt catch on right away, infact it took him another two years to be able to do so with any real progress. At the age of ten he began to construct his first lightsaber.
(his lightsaber)
His teacher gave him his first crystals that were needed, he was told he would find others that could help him. He began building it with old blue prints from other lightsabers and within almost seven months he had constructed it. It had a green/cyan blade and was able to wield it well. At the age of 12 he was taken in by a jedi knight as his padawan. The man revealed his name as Nari Senaemis, a jedi that was known for his ability with his lightsaber aswell as the force.
(Nari Senaemis)
His first mission with his master was to find a group of pirates and investigate where they were taking several children. As they boarded his master small ship he talked to Rohm about the mission. Should they be over run he was to come back to the ship and leave for the temple, soon after they landed and it wasnt long before walking into the cantina that they found one of the men they were looking for. They followed him untill they came into a hideout. Nari ordered Rohm watch what he did, with a move of his hand he unlocked the easily picked door and walked in. To their suprise the guards werent armed as much as they expected. The battle was over in just a few moments, however as they moved towards the cells the real pirates walked out and began laying fire down.
(Heavy Pirates)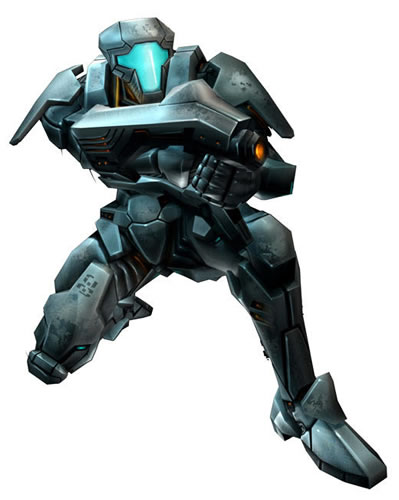 Rohm stood with his back to his master deflecting blaster rounds and dodging aswell. They both fought and finaly cut the pirates down and got to the cells. They released the prisoners and escaped unharmed. This time. Two years later and several months of trainning the matured Rohm and his master were an incredible pair. Rohm had grown into quite a student and aprentice. He became very adept through years of trainning with his backhand style lightsaber combat. His master became impressed, Rohm had found various crystals through their journies, nothing big or fancy just some color crystals. One day Nari came in with an injured student and layed him in the floor. Looked at Rohm and told him that he needed his help. Rohm was completely confused but did as his master said, they both put their hands on the students chest and closed their eyes. A glow bega to come from both their hands and the wound, Rohm looked at his master but as he did the light dimmed. Nari told him to stay focused and to keep his mind clear. He did so, The student's injuries soon became healed and soon woke up afterwards. Rohm asked his master what that was about and he replied, ''you just used the force to heal some one. It wasnt powerful, but it was very good for a first try. It will become more powerful as you begin to emerge as a true jedi, which soon hopefully you will become one.'' Rohm smiled at this and bowed to his master. Rohm spent the time he had alone either sparring or using the force to do various things, lift small and large objects, take apart objects and even to heal wounded and sense others pressences. But one day master Nari came into Rohms room and told him to gather his things that he was to come with him. As rohm did so Nari explained that they were being sent on a mission that was to protect a man from mercenaries aswell as his small comunity. When they arived they small fight had already began, several people of the comunity were out firing their slug throwers and blasters (though many could not aford blasters) they jumped from a small height into the fray and began to make their way into the merc base camp. As they reached it Rohm and Nari came across a dark jedi. He smirked at looked at the two then laughed. ''This will be an easy kill.'' he taunted to the jedi as he rushed them. Nari threw Rohm back to keep him safe as he engaged the dark jedi. Their blades clashed and met with speed and grace, slashing and cutting as each other with near hits, Rohm fought the mercs that were backing them into the corner with the dark jedi, there werent many but enough to give Rohm a time. As he cut them down he went to help his master but as he turned around he saw his master struck down by the dark jedi, but he was able to weaken him by slashing across his chest and leg. Rohm screamed at the dark jedi and bolted towards him hitting him with a flurry of attacks, finaly getting into a lightsaber lock and kicking the dark jedi in the chest. As he got him off balance Rohm spun around as he pulled his masters lightsaber and a green and blue blur moved across the dark jedi's legs and neck. The four pieces dropped to the floor as he looked towards his master. He began to gather sticks and tying them together. He set his masters body atop the pyre and set it on fire. He shed many tears as he watched his master burn, knowing he would never see him again. Rohm now travels all over the galaxy. He inherited his masters ship and took the dark jedi's lightsaber aswell as his masters.
this is his skin. please down load it so i dont look like kyle
Starkiller(yse another step off)