Name: Jedi Master Athanasios Tyvor
Age: 54
Planet of Birth: Coruscant
Family: He left his family as a young child and if they still lived he would not recognize them
Codename: Blade (Only used by those who are close to him or on important missions where codenames are needed)
Race: Human
Grander: Male
Outlook(You can use Words to describe it, or you can post a picture too)
http://jediknight3.filefront.com/file/QuiGon_Jinn_Customization;94974
for the actual skin

If its Merc add the Class in here!!!<------
Following class: Jedi Master
History:
The Early Years
Athanasios Tyvor had been taken to the temple at the early age of 3. Uknown to him he would never see his parents again and neither him or his parents would recognize the other if this had come to pass. Athanasios had always expressed interest in the lightsaber from the early age of six. He had been a troublemaker and had even found his way into a secret part of the temple containing lightsabers. Fortunatley, before he could hurt himself a Jedi Knight searching for training sabers for the class he was teaching spotted him and saved the day.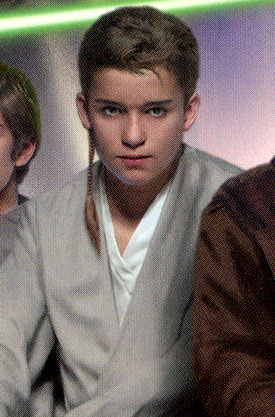 The young Athanasios was watched closely from this day on until the fateful day he turned 15. From the age of 6 he had shown promise in the use of the lightsaber. The other initiates would fall to his aggressive fighting style and his element of surprise. He also showed the ability to use various airborne attacks. Jumping and flips aided in the way he swung his lightsaber. When he turned 15 Jedi Knight Corvu Tyval was searching for a new padawan. Corvu was a master in the skills of a lightsaber and decided she would choose a padawan out of four canidates. All four canidates, including Athanasios of course, were escorted into one of the many training areanas. The instructor told them that Corvu was looking for a Jedi Padawan. Each student was very excited for a chance to prove themselves and listened carefully and attentively. Corvu wanted a four way free for all match with training sabers. Each initiate would begin with a training saber in one of the four corners of the areana. If an initiate was hit a total of three times they were disqualified. Each initiate nodded in understanding and stepped into the areana. Each ignited their lightsaber. The fateful begin was shouted and the match began. Initiate Tulu and Initiate Cyr launched themselves immediatley at each other. Unfortunatley, the initates had not thought to block and both were surprised to land one blow on eachother at the same time. Flipping backwards Cyr managed to nick Tulu's hair scoring another point. Tulu, scared she was about to lose stepped backward right into the third initiate's training saber and was disqualified. Initiate Vuln had not made a sound!
Initiate Cyr snickered at Tulu's mistake but to no avail because Athanasios quickly landed two blows on the initiate's back. Athanasios and Vuln stared at each other in anticipation for the next person's move. Athanasios launched himself at Vuln stabbing ferociously at his open spots and Vuln could barely keep up deflecting blows from every angle. Athanasios landed a blow and flipped backwards barely dodging the uppercut of Vuln's saber. This time when Athanasios launched himself at Vuln, Vuln was ready. Vuln deflected each blow with ease and feinted an uppercut. Athanasios realized in that moment that Vuln would go for his legs. He propelled himself upward and over Vuln striking him both in the face and on the back ending the match. This was the day when he became a padawan....
Life as a Padawan
Jedi Knight Corvu and Padawan Athanasios made a great team. Corvu was a strong negotiator, a wise master, and a good friend. Athanasios was a good investigator, a good learner, and also a good friend. One thing they shared in common was their knowledge and interest in the lightsaber. The first thing Corvu taught to Athanasios was the lightsaber. She taught him about the basic parts, the lore of the lightsaber, the styles of the lightsaber, and the connection of a jedi to his/her lightsaber. After three weeks in training Athanasios was brought to llum to build his lightsaber. Athanasios and his master remained on Llum for two weeks as he built his lightsaber. He poured force energy day and night and worked diligently to build his lightsaber. He had traveled deep into the cave ot find the green lightsaber crystal that the force called him to. He only stopped building to eat and he never slept until he had completed the saber. Once he had completed his lightsaber his Master realizing how tired he was forced him to sleep and the young padawan slept for about 24 hours.
Athanasios sparred with his master frequently and learned a trick or two about Athanasios. The one mission he would never forget however was on Tatooine. One fateful day on Tatooine he and his master were sent to negotiate with the minor crime lords Cyvar and Tunar. As we all know negotiating with criminals is something not even Jedi can do easily. The two gangs had been killing each other in Mos Espa for two weeks with negotiations attempted by both the Tatooine millitary and negotiation services. His master had told him to remain on the ship while she went to the negotiation services. She hadn't returned for about half a day when Athanasios began to get worried. He decided he would check on his master. Athanasios used the force on the weak minded guards and gained entrance to the negotiation chambers. He spotted an air vent and jumped up removing the duct and climbing inside. Then he proceeded to the chamber where the criminals were "negotiating". Listening into their conversation he learned that the criminals had not only dropped his master into a rancor pit but they were going to sell her lightsaber on the black market. Athanasios stared around and spotted the man who looked like the leader. He force propelled himself out of the vent, grabbed the leader, and put his lightsaber ignited against his neck. Athanasios saved his master that day, arrested two criminal leaders, and ended what would have been the criminals best black market sale to date. His master then decided he was ready to face the trials...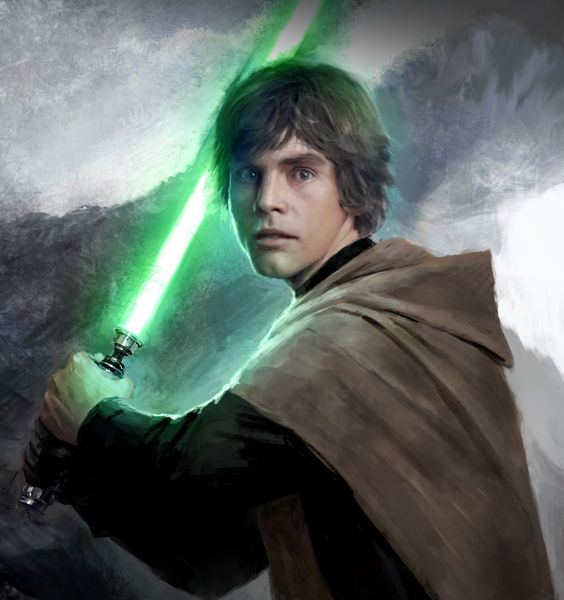 The Trials
His trial of courage, facing an entire room of criminals alone.
His trial of Skill, Flesh, and Spirit:
Athanasios entered the simulation room. He had no idea what this trial might be. It was a rule among the Jedi at this time not to tell padawans what their trials might be or to speak about your trials other than a vague reference. He stood alone in the room after his master exited waiting to face this new trial. Would it be a trial in skill, flesh, or spirit? Would he pass the trials? All of these questions left his mind when the apparation of Darth Nihilius stepped forward. A large black robed sith lord stood before him. A mask of white and red and black eye holes stared into him coarsing with hatred. The thing ignited his lightsaber and launched himself at the stunned Athanasios. Athanasios ignited his lightsaber and parried the blows. Neck, shoulder, leg, head, were aimed for. All were aimed for but all missed. The thing feinted an uppercut but Athanasios knew it was going for the legs. But this was no initiate and when he flipped over it smashed him with its right hand propelled by the force and he flew across the room crashing into the wall. His entire body racked in pain but he ignored it. He knew deep inside that several ribs were broken but if he didn't defend himself he would never become a Jedi Knight or worse, he would die.

Athanasios got on his feet in an instant ignoring the pain in his ribs. He reignited his lightsaber and launched himself across the room at the sith lord. He slashed and stabbed even faster now propelled by a speed that could only be brought upon by the force. The slow and cumbersome Darth Nihilius could not keep up with the speed of his blows and began showing signs of weakening. Athanasios took a chance aimed straight at the sith lord's head and cleaved his head off. The sith lord collapsed to the floor, his head rolling and the mask fell off. Under the mask was the face of Athanasios...
Remarkably, Athanasios' ribs healed quickly. It turns out that Athanasios had a remarkable ability with self healing. He would never learn how to apply this to others but force healing himself would always be one of his special talents. On that day he became a Jedi Knight of the Order and he made a promise to himself. He would never become what he had seen under that mask and he would fight the dark side at every turn with his lightsaber and with the force.
Jedi Knight
Athanasios went on many missions as a Jedi Knight. He honed his skills with a lightsaber, learned the ways of the negotiator, turned big time criminals in, and studied the force. None of the mission in his early days of being a Jedi Knight were very notable so I will not be mentioning any of them in great detail. He fought Pirates on Nal Hutta, freed wookies and other species from slavers, negotiated peace treaties between warring tribes, escorted convoys of Jedi younglings, and fought the separatists. Athanasios then took a padawan. His padawan Cylo was also one with the saber. She, like him had always been interested in it and they were a perfect match. He was a good investigator, a wise mentor and a good friend. And she was a good negotiator, a good learner, and also a good friend. They both trained in the ways of the sabers for about a month. He taught her how to build a lightsaber and trained her hard without breaks to master the arts of the lightsaber.
One Day, Cylo and Athanasios were sent on a mission to combat an exile Jensaarai. The Jensaarai were financing the mission but did not have the numbers or the resources to reach the Coruscant Hotel he was staying in. Cylo and Athanasios stood outside the door of his appartment and they rang the doorbell. The temple had informed Coruscanti Police of the actions they were taking and the Chancellor himself had approved. The door opened slowly and Athanasios delivered a quick kick aimed for the face. Cylo noticed the ignition of the Jensaarai's lightsaber and force propelled his master against the wall. She ignited her lightsaber and jumped into the room and began a ferocious duel with the Jensaarai. Athanasios, recovered from his daze, used a force propelled speed to get behind the Jensaarai.

The Jensaarai's powerful cortosis armor made it nearly impossible to defeat the Jensaarai. So they attempted a different tactic. Cylo force pushed the Jensaarai into the wall knocking the wind from him while Athanasios used the force to remove his helmet. His helmet flew off and landed on the other side of the room. The two jedi converged on the Jensaarai and with a quick blow to the head with Athanasios' lightsaber hilt had the Jensaarai ready for Coruscanti Police when they arrived.
Cylo and Athanasios did a lot of negotiating and battling together and they formed a close bond. Athanasios began to become a little too fond of the girl. Cylo faced her trials beating all four functions. She defeated a sith lord that shared her face and suffered serious injuries. When she became a Jedi Knight Athanasios was very proud. They shared dinner together that night and Athanasios was risen to the rank of Jedi Master.
Jedi Master
All could not be happy though. Shortly after, they were sent on a mission to Dathomir together. They were sent to kill a group of Dathomori Witches that had taken over a minor spaceport. When they arrived at the spaceport they were attacked by the nightsisters. Blue lightning arched down towards Athanasis. He redirected it at the nearest witch as she toppled off her rancor screaming. Cylo was on the other side as witch fire and lightning were barely held back by her lightsaber. Athanasios cleaved off the witch's head and used the force to slam the final rancor to the ground. He turned around just in time to see Cylo consumed in witch fire. All that was left of her body was her purple lightsaber, the one she had built on Llum just like him.
Athanasios stood there for a moment defeated and distraught. Then, without anger but with deep sorrow and regret he launched himself at the two remaining witches. He returned the witch's fire straight into their heads and grabbed Cylo's lightsaber. Igniting both weapons he rushed inside. He couldn't save his old apprentice but he would save the innocent workers! Rushing inside he dispatched many nightsisters and managed to save many of the workers.
Deeply distraught he took a pilgrimage to many of the nexuses of dark side energies to study the force. He learned much about the force and his opinion on the matters of the nature of the force have changed. He learned to understand the power of his self healing, honed his lightsaber skills once more, and spoke with the force ghost of Cylo for a time. When he realized the mistake he had taken he returned to the temple and begin teaching once again. He has yet to take another apprentice but has begun to look among the many younglings and inititates seeing Cylo in each of them but promising he would not let her fate be theirs.
He fights among the clone wars from time to time but does not take a commanding role. He sees that he is not a strategist and would rather have his blade directed in the big mystery that is war. He is a negotiator and an investigator not a Commander. He dispatches battle droids with ease, uses the force to combat droidekas, and is ready to do battle with the one thing that frightens the jedi most: The Dark Side.